If you seek to:
deeply relax

melt stress and overwhelm to reveal a sense of peace and steady groundedness
replace neck, shoulder and low-back pain and tension with a heightened experience of ease, resiliency and spaciousness
improve the quality of your sleep so you can feel, work, play, create, relate, and live better
return to the activities and exercise you love, such as yoga, dance, Pilates, hiking, or martial arts (and do them with more flow and enjoyment)
strengthen your self-awareness and relationship to your body so you can better respond to life's stresses
feel heard, respected, and cared for by a healthcare professional
gain a healthy living, self-care, healing ally (me!)
heal from recent injury or surgery, and/or manage and resolve chronic pain so you can focus on LIVING — and live more fully, peacefully, and productively
and if your body craves, needs, is curious about, or simply enjoys a
gentler
slower
less invasive approach to the body…
Then you're in the right place.
I'm Helena Teply-Figman, CMP and my mission is to help bring you back in to your body (hello, body!) and create a safe space for you to release tension, pain and stress, be cared for, and restore a sense of balance to your Being — gently, intuitively, skillfully, and compassionately.
A natural-born nurturer with a passion for human physicality, living in a highly sensitive body (are you an HSP, too?), I've dedicated my life to investigating human form and function, and studying methods of care that are gentle AND make a deep impact.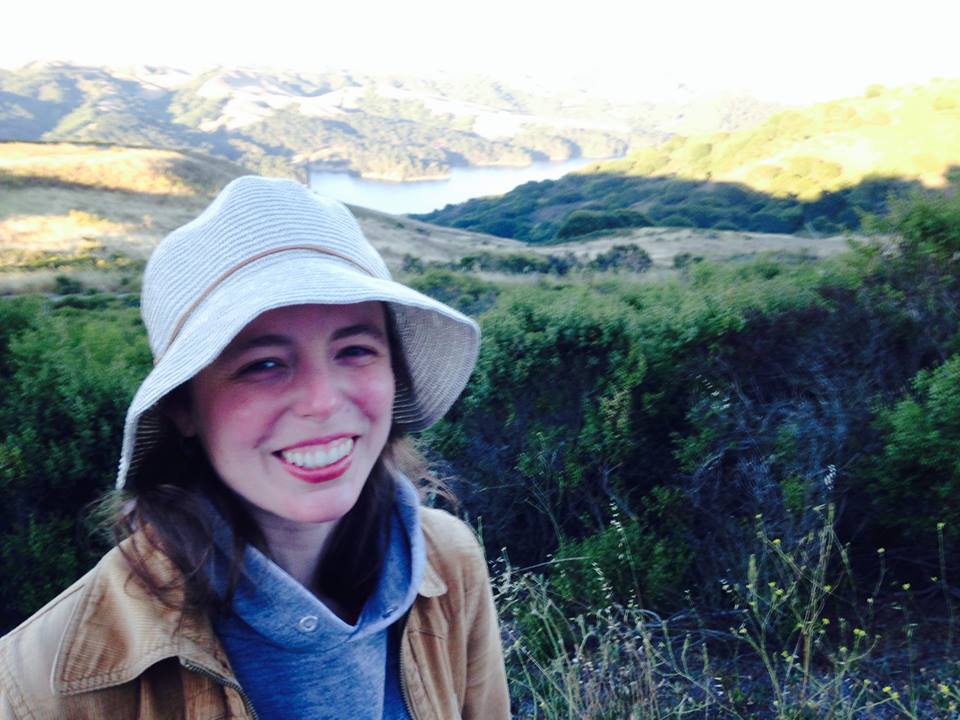 Because after years of pushing through intense bodywork, I figured out there were gentler ways of treating my body and nervous system that were actually MORE effective and created longer-lasting results.
I learned that I didn't necessarily have to experience pain to release pain.
My touch and style is most noted for being gentle, slow, skilled, precise, respectful, creative, thorough, relaxing, and nurturing. I work with many clients who've previously had negative experiences with massage and bodywork (e.g. practitioner worked too deep, too fast, didn't listen, or actually injured them), or are tired of feeling pain during or after sessions.
Why gentle bodywork?
In this Sensitive Revolutionary interview with Ane Axford, I talk about the power of gentle bodywork, the type of work I practice, and how being cared for and self-care inform and enhance each other.
I am certified by the California Massage Therapy Council (CAMTC# 32110), and I've amassed nearly 700 hours of training. Over the last eight years, I have studied:
Ortho-Bionomy® (Associate in Practitioner Training level)

Deep Tissue (from Art Riggs)

Trigger Point

Neuromuscular Training

Swedish, Craniosacral, and Thai Massage

and am a student of the Trager Approach and NeuroKinetic Therapy®, of which I'm Level 3 (Advanced Level) certified.
I am also deepening my capacity to help clients with unresolved trauma and accumulated stress that can lie at the foundation of chronic pain, illness and emotional distress to heal at the core nervous system level via Kathy Kain's Touch Skills for Trauma 96hr training, which I completed in Septemer 2017. I'm also studying the physiological effects of Developmental Trauma and have nearly completed Kathy Kain and Stephen Terrell's 72hr Somatic Resilience and Regulation training.
My life as a professional modern/contemporary dancer has brought me into contact with Feldenkrais, the Alexander Technique, Gaga Movement Language, yoga, and Pilates (as well as brought me the gift of many injuries and chronic pain patterns from which to recover), and I've explored various forms of meditation and breathwork.
I also received a B.A. in Psychology from Smith College, not too far from my hometown of New York City (but I've grown quite partial to California avocados).
When I'm not with my clients, I'm chasing after (or being chased by) my toddler, eating dark chocolate, making up dances in the kitchen or at the playground, geeking out on topics like pain science, trauma recovery, and anatomy, watching, "30 Rock," and fantasizing about creating THE most comfortable space ever.
Peruse words from happy clients on Yelp, get a peek at my body, self-care and wellness insights and tips that I share in my Gentle Nudges newsletter, and learn more about my services in San Francisco's Jackson Square (just a block from the Transamerica Pyramid building) HERE.
I'd also love to invite you to learn more about my 12-week Deep Dive Program for people who are ready to gain a foothold on a sticky, persistent pain, stress and/or movement issue that's holding them back from enjoying life. This is my highest level of support for a select group of motivated clients. Click here to learn more (and then scroll half-way down the page for the description).
Want more in-depthness about me? Please scroll away…
Who am I?
Since I can remember, I've been compelled by human physicality and its potential to create, inspire and heal. My mom likes to tell the story of how I used to dance around the livingroom to my Strawberry Shortcake record. Ballet lessons came soon after, until I switched more to modern and contemporary dance where I found home in the worlds of José Limón and Trisha Brown.
Throughout elementary school, I performed at venues around New York City with my mom in experimental theater and dance productions, and continued performing at Smith College, where I earned my B.A. in Psychology. After college, I worked with several independent choreographers and performed all over New York City. In 2008, I got the chance to apprentice and understudy with the acclaimed Trisha Brown Dance Company, where I also did fundraising and development for three years.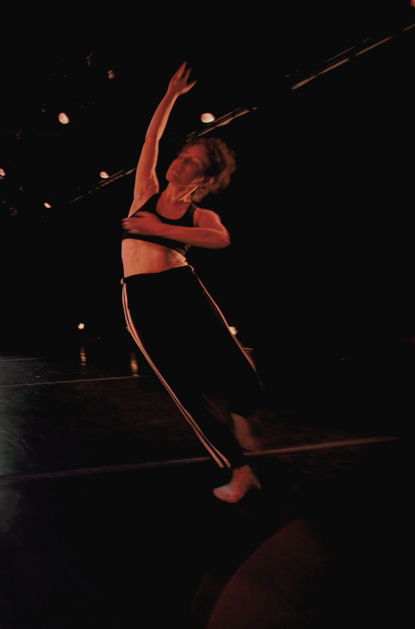 Around that time, my knees began to bother me, and I'd been suffering from regular neck spasms for several years (to the point where I could not move my head at all), for which chiropractic care was becoming a short-term solution. I was fortunate to discover the work of Susan Hefner, a Neuromuscular Trainer who apprenticed with Functional Kinesiologist maverick, Irene Dowd. For three years, I was her weekly client and learned more than I can say about the body, and about the possibility to heal through gentleness, precision, intelligence, compassion, creativity, curiosity, intuition, and a less-is-more approach. These are still my guiding principles.
My exploration of what it means to be a Highly Sensitive Person, with an acutely aware and attuned nervous system, continually inspires my work, as well, and I am deeply invested in serving other HSPs through touch.
After moving to the Bay Area in 2010, I decided to embark on my official bodywork training by enrolling at the San Francisco School of Massage. Since then, I've earned my CA State Certified Massage Practitioner license, Associate Membership in the Society of Ortho-Bionomy International, amassed nearly 700hrs of training, worked at some of the best spa and wellness centers in San Francisco, and grown a private practice full of kind, invested, interesting, and inspiring people I'm honored to have as clients.
Save